Well as promised, this is a weekend for variety cryptics. Wall Street Journal solvers are doing some "
Spring Cleaning
" with assistance from Hex. It's a nice easy task with some unclued answers and a theme that you'll pick up just when you need it.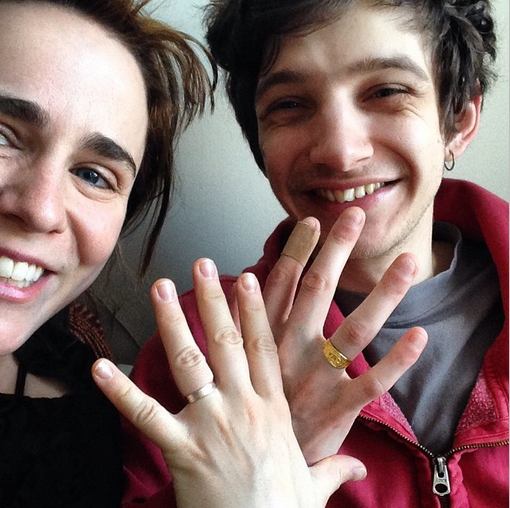 We're wishing you
many blissful years together
Meanwhile, the latest Harpers is out, including a
Diametricode
from Richard Maltby, which the URL tells us is number 8. If it's anything like the previous ones, it will be a tough solve.
The publication of the new Harpers brings Erica's
solution and comments
on the last one: she and Vlad are still debating one of the answers, and their post brings
news
that they intend to cross words and lives for a long time to come. I'm thrilled—I had a sense that the two of them were going to do something like this: there's a happiness in Erica's blog when she thinks about Vlad.
The New York Times puzzle is a Hex acrostic (
blogged
–with spoilers–by Deb).
Weekly cryptics